Coaching - For Career and Life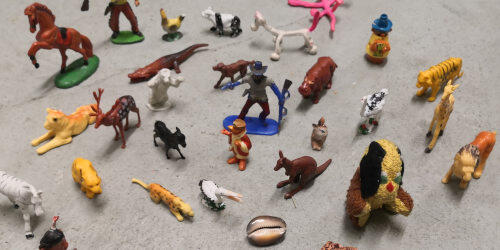 More Fulfillment
You want a satisfied and fulfilled life, in which everything important has its place? Then you are right here.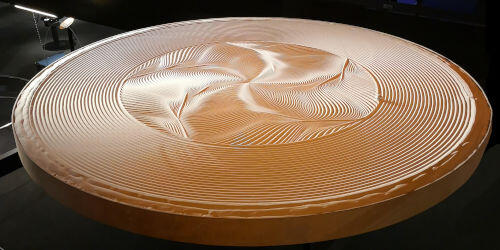 More Balance
Highs and lows are inevitable. Build yourself highs and you can also do something to deal with the lows.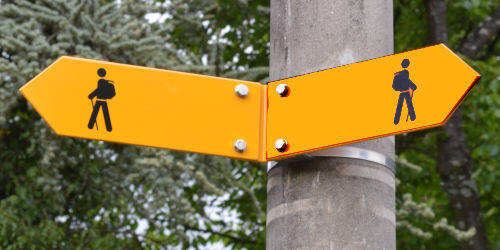 New Solutions
You find new approaches and ideas. You choose the direction that brings you closer to your goals.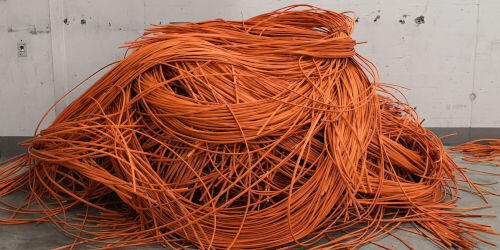 Let go and Change
Questioning exposes mental junk. You see what values are still hiding in it.
Good kick off for further developing steps. Thank you!

Great experience, eye opening on my person/behaviour/mindset which enables me to go new paths. Thank you.

Enjoyed the session very much. Thanks Roland.

Thanks so much for the thorough preparation of the meeting and all the valuable feedback. In addition, thanks a lot for your flexibility on the coaching/brainstorming approach. The exchange was very helpful and will definitely support our change management.

Thank you very much for the coaching session! A new experiment and helpful experience for me.

Roland has a skill of listening to people, and asks questions in the way that they do not trigger negative emotions.
Online 1:1 Sessions - English/German - Let's start.
Questions? Please continue reading below.
What is coaching for and what can results be?
Coaching supports you in achieving a fulfilled life and self-set goals that are in line with your values. It also covers stressful situations and issues. It expands your view of options for action. You are the center of attention. Coaching is teamwork at eye level. Coaching is valuable for everyone.
Coaching is especially helpful when ...
you don't know what else you can try,
you are looking for new ideas and impulses how to bring about desired changes,
you want to be guided interactively through the process.
Coaching can be applied to all areas of life:
Leisure, work, club life, ...
Relationships of all kinds with partners, children, family, colleagues, friends, ...
Body, head, heart, mind, ...
Consideration of the past, present and future
Coaching can be enriched by further elements if needed and with your agreement:
Teaching: e.g. in the learning of techniques, the acquisition of knowledge or skills.
Consulting: e.g. by presenting options and recommendations - the decision remains with you in any case.
Mentoring: e.g. using the experience and network of the mentor
Pure listening: e.g. refrain from asking questions
Interested? Just read on!
Results of your efforts:
"Have a plan to address the topic"
"Learned more about myself"
"Took on different perspectives"
"Understand better what is going on"
"Feel less worried"
"Got unstuck"
"Feel better equipped to face challenges"
"Moved closer to my goals"
"Have a compelling vision"
"Know about my values"
"Be in a position to chose what is good for you"
"Be connected to myself"
What is coaching and what are my principles?
Coaching is a guided self-reflection during face-to-face or online meetings between you (coachee) and me (coach) (session).
You determine the overall goal and the session goal. I take care of an effective wording.
Coaching takes place over several sessions. You decide how long the collaboration will continue.
We agree on the framework in which the coaching takes place and how we deal with each other.
A good relationship between us is the core of coaching success.
All necessary resources are present in you, maybe just not in this moment.
The topic comes from you - I support the process with methodology and intuition.
The topic can be very serious - dealing with it does not have to be serious.
Coaching does not only rely on the cognitive linguistic level. Feelings and the body are valuable helpers.
You decide what you can face. Together we will find activities and next steps that will move you forward.
You are responsible for the implementation of the activities - together we look at the development.
It is important to me that you understand what is happening. But you can also refuse to hear explanations.
I respect your views, even if I don't agree with them.
My views about the world remain outside.
I am not omniscient. I do not possess "the solution". There is no silver bullet.
I am curious in the sense of a researcher.
Confidentiality is guaranteed. In addition: Coaching methods work even if the coach does not know the details of the subject.
Therapy is reserved for doctors/therapists.
Get to know each other - check the chemistry (1 time)
A good relationship is a prerequisite for optimal collaboration. Whether such a relationship can be established is tested here. This works best using not so big topics from everyday life. The first rules of a possible cooperation are agreed upon.
(typically every 3 weeks for 60 minutes, other patterns are possible)
Foundations (1-2 times)
Knowing your own values and goals will help later. Therefore, we explore these here. Basic concepts are introduced and rules of cooperation are defined.
Work on Topics (2-4 times)
We look at specific topics but do not lose sight of the overall context. The time between sessions is examined.
Closing (1 time)
We look back on what we have achieved and consolidate successful patterns. We say goodbye.
Specific Topics (spontaneous or periodic at greater intervals)
As a refresher or continuation of individual aspects, a new collaboration can be agreed upon.
I hope that I sparked your interest. I have successfully completed a full coaching training (100+ hours) and also invested a lot of time in related topics. As of October 2023, I am participating in a program for certification as a professional coach with further training and a minimum number of required coaching hours.
I work full time in a completely different context. Only a limited part is dedicated to coaching.
I have a limited capacity for new coachees. The certification program requires that I charge for my coaching. I am sure we can find a reasonable amount.
Just send me an inquiry. Then we can get to know each other in preparation and then start with the core once everything is agreed upon.
Success can come in very different ways, so there is no mandatory minimum number of sessions. I trust in you to finish things cleanly.
Number of available seats in the respective start month
(estimate as of 2. October 2023 - new coachees reduce the number of places in subsequent months)
4 November 2023
6 December 2023
6 January 2024
6 February 2024
6 March 2024
6 April 2024
General Terms and Conditions
In case of any differences between the German and the English version the German version prevails.
Status: 31 August 2023
Scope
The General Terms and Conditions (GTC) apply to all business activities between "DeFogger - EntNebler Roland Schauer" (coach) and his coaching clients (client / coachee). They are valid for the duration of the business relationship. With the assignment these terms and conditions are considered accepted. Deviations from these terms and conditions must be agreed in writing in advance.
Obligation of the client to cooperate
The coaching takes place on the basis of the preparatory talks held between the parties (get-to-know conversation, chemistry session). It is based on cooperation and mutual trust. Coaching is a free, active and self-responsible process and specific successes cannot be guaranteed. The coach assists the client as a process facilitator and supporter in decisions and changes - the actual change work is done by the client. Therefore, the client should be willing and open to deal with himself and his situation.
Scope of the assignment and conditions
The scope of the assignment as well as the detailed goals will be set down in writing in a separate agreement. At the beginning of the coaching path, the coach clarifies the respective expectations of the coaching activity with the client and, if applicable, with the corporate client or its representative and the client's superior. The hourly rate to be applied varies and is recorded in the agreement together with the number of hours and an approximate time schedule.
The agreed fee is to be paid before the session. If several sessions are agreed, 50% of the total fee is to be paid before the start of the sessions and the other 50% on the first banking day after the end of the last session. The coach reserves the right to cancel the session(s) in case of late payment. All prices are exclusive of VAT.
Expenses
Additional expenses incurred in connection with any of our work in consultation with the client will be charged as occured.
For sessions outside of Basel, travel time will be charged at the agrred hourly rate. For train journeys we charge half-fare (Halbtax) tickets (2nd class), for car journeys the additional costs are CHF 0.70/km (outward/return journey).
All mentioned prices can be adjusted individually.
Cancellation conditions / date changes
Cancellation of sessions free of charge is possible up to 24 hours before the first session. After that, half the fee for the first session will be due. The sessions canceled in due time will be fully refunded.
Changes in dates of individual sessions will be accommodated whenever possible in the best interest of both parties. These are to be communicated as early as possible by the coach or the client.
Confidentiality
All operational, business and private matters of the client that become known in the course of our work will be kept confidential, even after the termination of the contract.
The coach is subject to professional secrecy. However, he reserves the right to lift his professional secrecy should a risk of personal injury or injury to third parties become apparent. In this case he will turn to a professional authority.
Liability
The activity of the coach is a pure service activity. A success is neither guaranteed nor owed. Any liability is excluded. All participants are insured personally or by their employer. The dispatch or electronic transmission of any data is at the risk of the client.
Place of jurisdiction
The place of jurisdiction is Liestal, Baselland. Swiss law is applicable.
Closure clause
Should individual provisions of the contract with the client, including these General Terms and Conditions, be or become invalid in whole or in part, this shall not affect the validity of the remaining provisions. The wholly or partially invalid provision shall be replaced by a provision whose economic success comes as close as possible to that of the invalid provision.